Rhythms Publication Jan 2015 – The Rolling Stones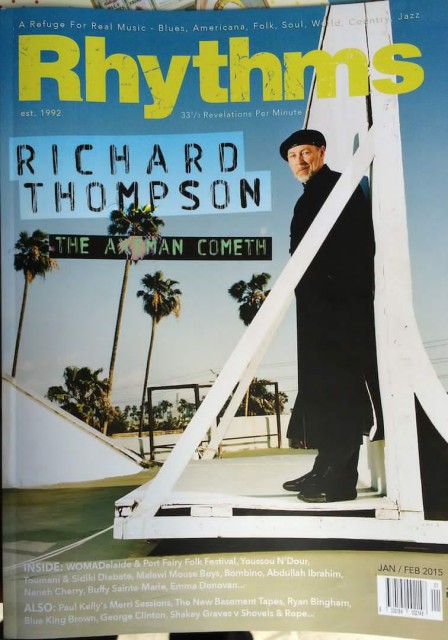 January  2015, I was fortunate to have my photos of the Rolling Stones, a concert that I attended to in November 2014 published in Rhythms magazine.
The photos were published together with an article written by Sam Cutler, the tour manager for The Rolling Stones & The Grateful Dead in the late 60's and mid 70's.
While in Byron Bay for the Bluesfest in April this year, I was so excited that Sam accepted my offer to meet for a morning coffee. What an absolute gentleman he is. You can check out more about Sam Cutler on his web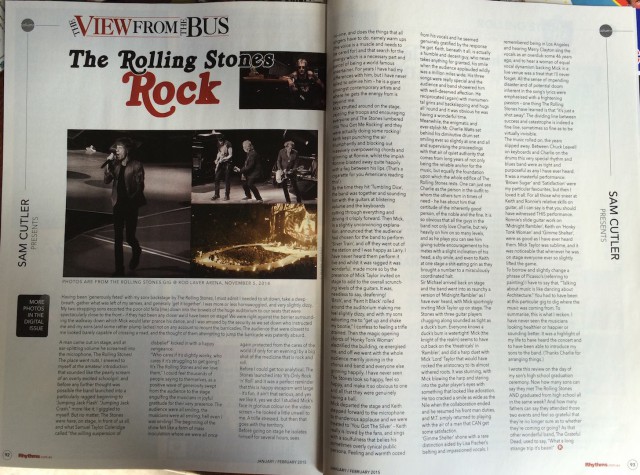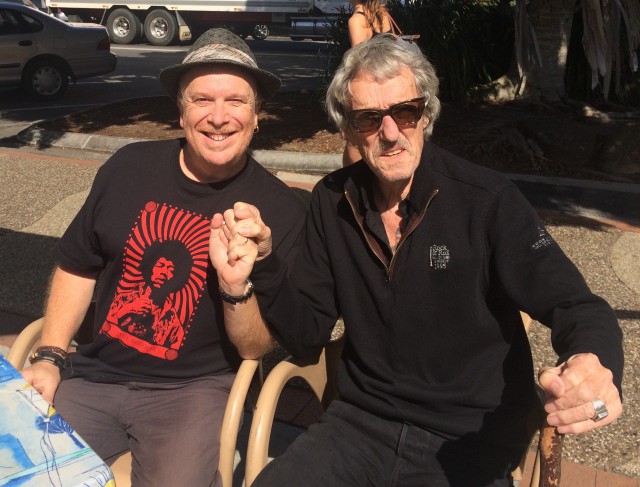 Me & Sam (right) in Byron Bay.